Jaco Coetzee taking the One Loft racing world by storm winning 1st Dinokeng Final 2020 and 12th Cape Town International 2020 Final !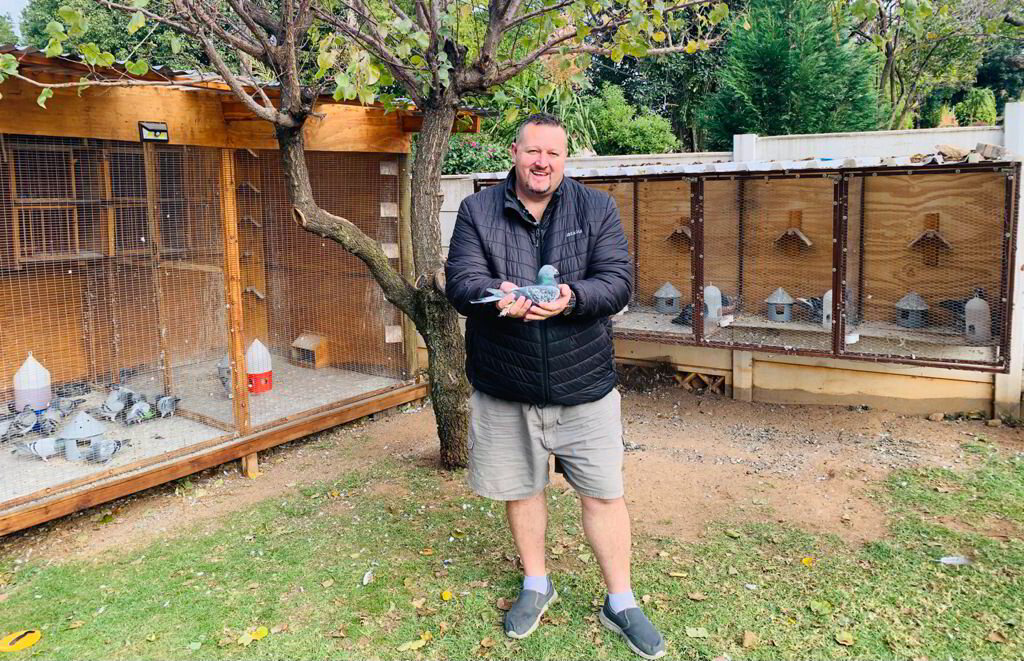 Jaco Coetzee infront of his breeding loft with "Night Rider" 1st Final Dinokeng 2020
One could describe Jaco Coetzee's 2020 One Loft season as unforgettable and down right exceptional ! The 2020 season saw Jaco Coetzee winning 1st Dinokeng Final 624km with the super pigeon "Night Rider" – also winning 7th Ace Pigeon Dinokeng One Loft 2020 . Jaco Bought "Night Rider" back on the Dinokeng auction for R50 000 to further strengthen his breeding team for future One Loft successes .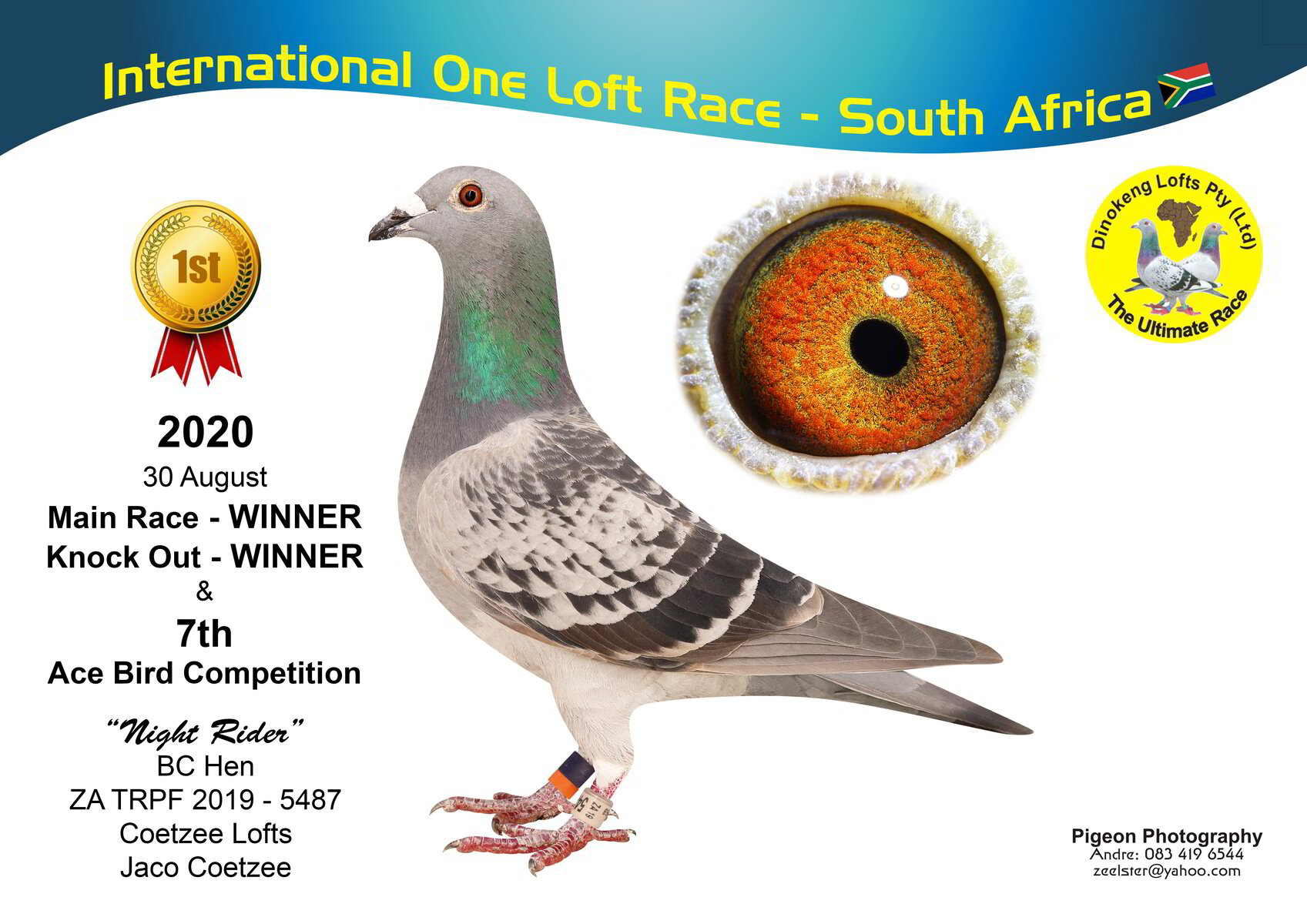 "Night Rider" 1st Dinokeng Final 2020 winning R300 000 !…
CLICK HERE FOR LINK TO AUCTION: